Description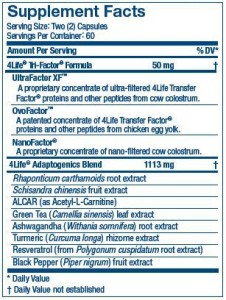 Renuvo is a tremendous formula for reinforcing the immune system, slow down the aging process and a powerful antioxidant. Supports memory, improves mood and increases metabolism.
Increases sexual health, energy and vitality.
Usage: Take two capsules a day or as indicated by a health care provider
DISCLAIMER: These statements have not been evaluated by the Food and Drug Administration. This product is not intended to diagnose, treat, cure or prevent any disease.