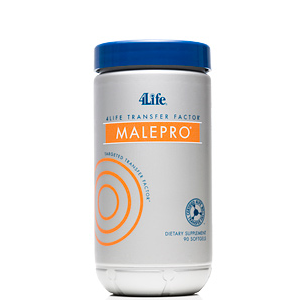 • Features Targeted Transfer Factor® to support immunity at the cellular level that is specific for the prostate cells. Supports prostate health and contains ingredients that can help support in benign prostate hypertrophy(BPH) or enlargement and as a preventative for prostate cancer.
Relieves the symptoms of BPH: frequent urination especially at night, dribbling and the sensation of not having emptied the bladder.

Ingredients:  Includes saw palmetto, lycopene, isoflavones, broccoli extract, and antioxidants to support prostate health .
Dose: 3 a day or whatever a qualified health practitioner recommends
DISCLAIMER: These statements have not been evaluated by the Food and Drug Administration. This product is not intended to diagnose, treat, cure or prevent any disease.