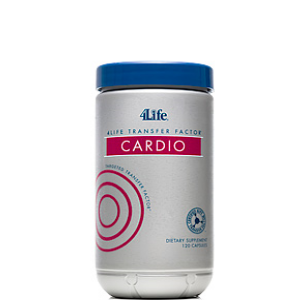 4Life Transfer Factor Cardio features 4Life's exclusive Targeted Transfer Factor technology and other ingredients specifically developed to maintain and support a healthy cardiovascular system.
Great supplement that helps maintaining cholesterol levels, keeping arteries stay clean and free from plaque which can prevent a lot of serious problems such as strokes, heart attacks, TIA's, etc. Better to prevent than cure.
Ingredients:
 Combination of heart-healthy nutrients include coenzyme Q-10, ginkgo biloba, garlic, red rice yeast extract, and others to promote healthy blood pressure, cholesterol and homocysteine levels.
DISCLAIMER: These statements have not been evaluated by the Food and Drug Administration. This product is not intended to diagnose, treat, cure or prevent any disease.